August 1, 2017 | News | Michelle McDaid
Wind-Powered Wine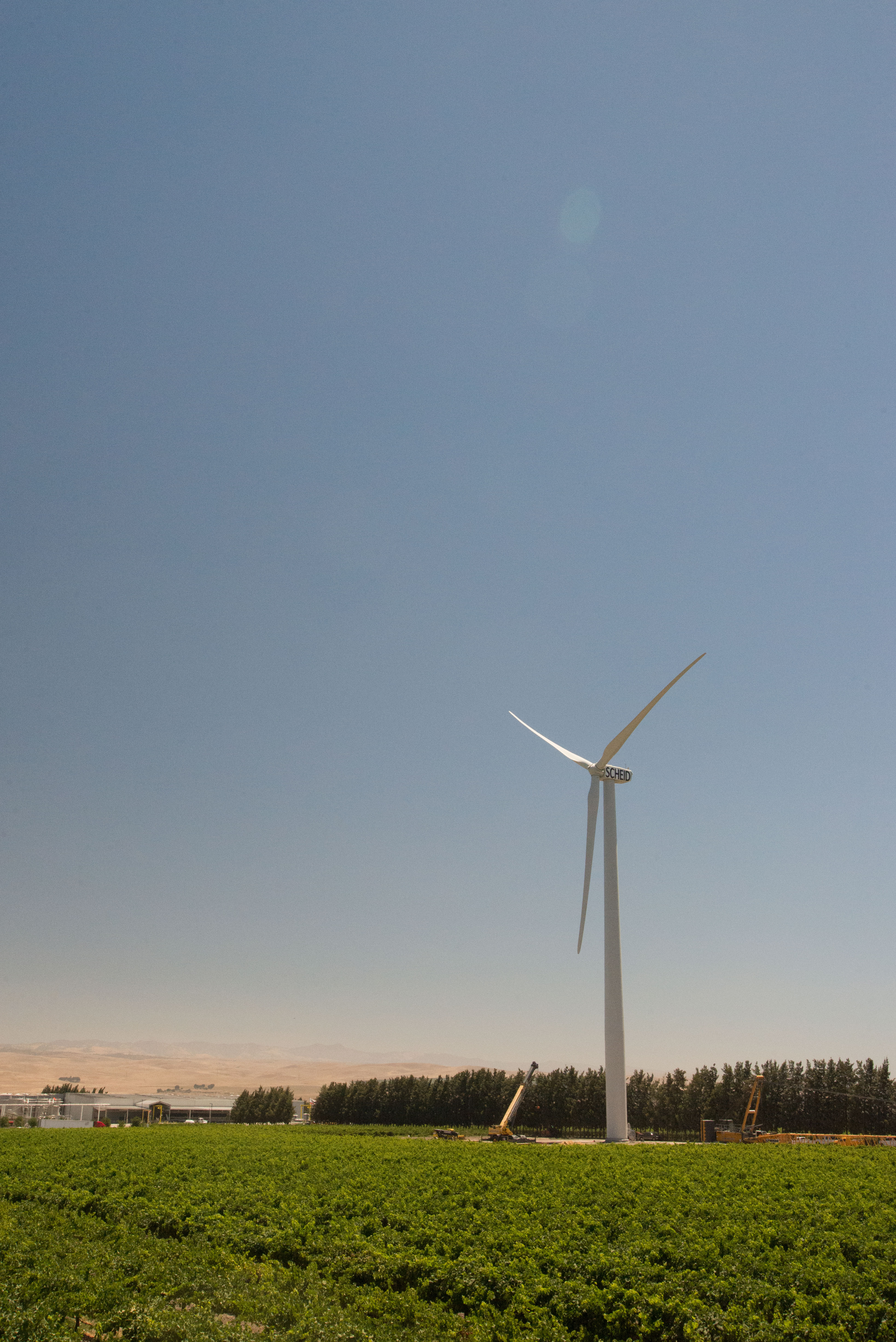 As a family-owned winery, we are committed to sustainability throughout the operations at Scheid Vineyards. From our founding in 1972, we've held firm to the belief that this can only be achieved through following the three E's of sustainability: Environmentally sound practices, social Equity and Economic viability. When the land is respected and the people who farm it and live in our community live well, true sustainable quality can be attained.
All 4,000 acres of our estate vineyards are officially certified by the California Sustainable Winegrowing Alliance. 100% of our wastewater is recycled and all our grape must is composted and spread as nutrition in the vineyards. We use 100% drip irrigation and low impact farming methods. We even have 250+ owl boxes to control rodent populations naturally. Our commitment to environmental stewardship and equitable treatment of our employees is woven into the fabric of Scheid Vineyards. We are dedicated to adhering to sustainable farming practices every day and investing in our workforce through real, meaningful programs.
Installing a new wind turbine is yet another facet of our desire to be good stewards of the environment. In July, we erected a huge wind turbine on our estate property in Greenfield. The windmill's blades reach 396 feet into the sky and will generate 100% of the power needed to run the winery and bottling operations—185 megawatts annually. It's the perfect power source for the inexhaustible winds of the Salinas Valley and a new reason to feel great about pouring yourself a second glass of your favorite Scheid wine!
Comments
Commenting has been turned off.