May 4, 2018 | New Releases | Michelle McDaid
New Release: 2014 Cabernet Sauvignon Appassimento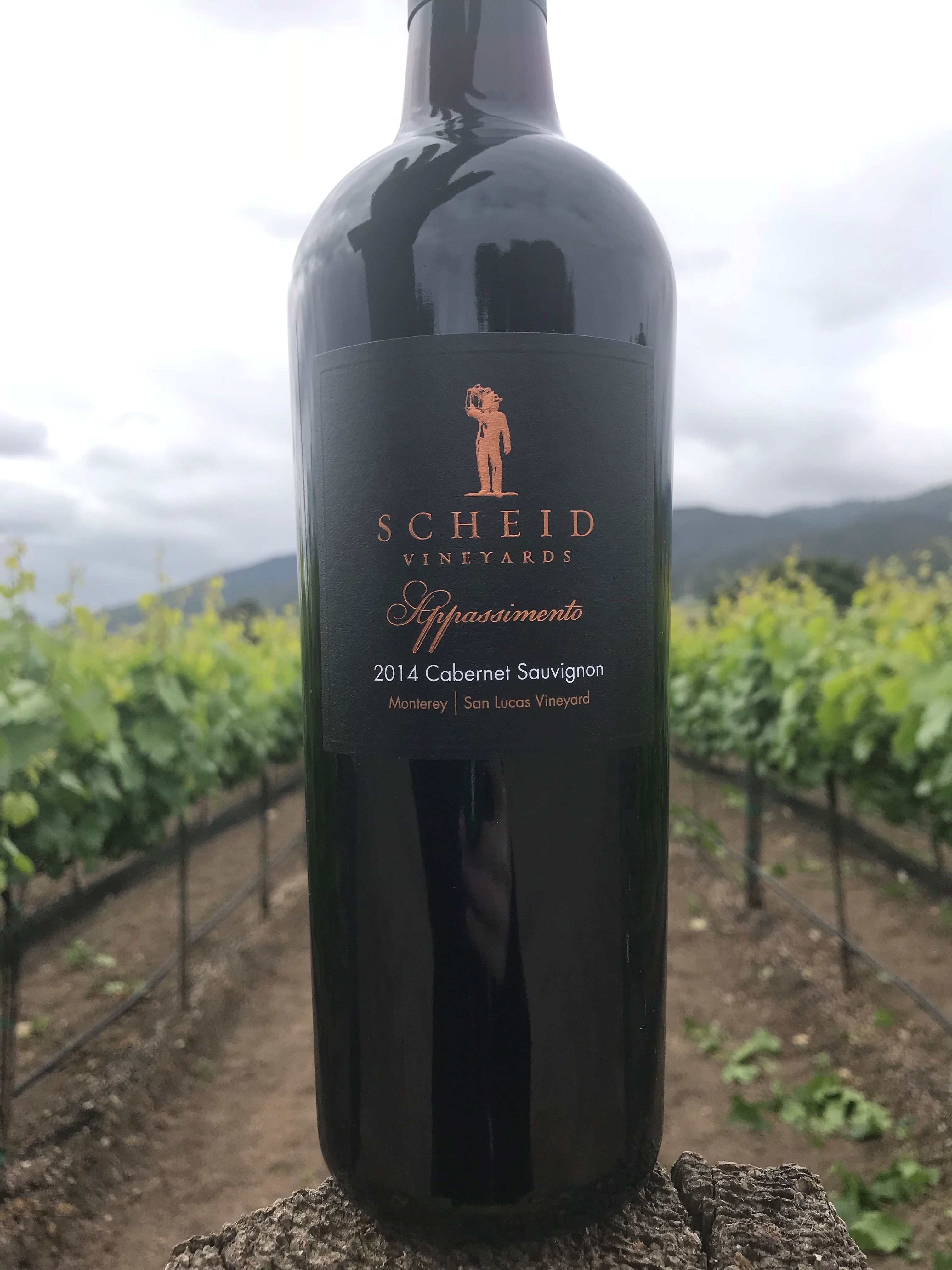 We are utterly thrilled to introduce our second bottling of Appassimento Cabernet. Arguably the most important red wine grape in the world, a distinguished Cabernet Sauvignon is one of life's great pleasures. We choose our Cabernet sites carefully: warm days with lots of sunshine, cool nights to preserve the balance of the fruit, well-drained soils, and gentle slopes. Our Appassimento Cab is made in a style similar to northern Italy's celebrated Amarone in which the grapes are allowed to dry slowly on the vine, which intensely concentrates the flavors and leads to a lavish richness that is almost port-like. It has been a very dear project of Director of Winemaking, Dave Nagengast.
The grapes were sourced from our estate San Lucas Vineyard and specially farmed for this Old World style of wine. Made in a style similar to northern Italy's celebrated Amarone, it displays a lavish richness that is almost port-like. Appassimento, or the drying of the grapes, is an ancient technique that promotes dehydration in the grapes so that a higher concentration of sugar develops inside the berries. To achieve this, we cut the canes when the grapes were at 22° brix. Cutting of the canes doesn't allow any water to move into the berries and doesn't allow sugars to move out. We left the clusters hanging on the vines for an additional three weeks until they reached 33° brix. It is not possible to produce an Appassimento-style wine every vintage, but ideal harvest conditions allowed for the extended drying time needed for this unique wine.
The result is worth every extra step in the process: a wine of tremendous depth and complexity. This is a full bodied and brooding beauty with generous aromas of dark plum, dried fig, cedar, coffee and cloves. On the palate, loads of dark candied fruit give way to a decadently rich mouthfeel finish with surprising elegance. Drinking beautifully now, this is one to lay down for a decade or more. Again, this wine has been produced in a limited quantity of just 100 cases. Reserve club members will receive it in their shipment, and all club members are welcome to order it until it's gone!
Comments
Commenting has been turned off.