May 3, 2017 | New Releases, Recipes | Michelle McDaid
Late Harvest Riesling Sparkling Wine Cocktail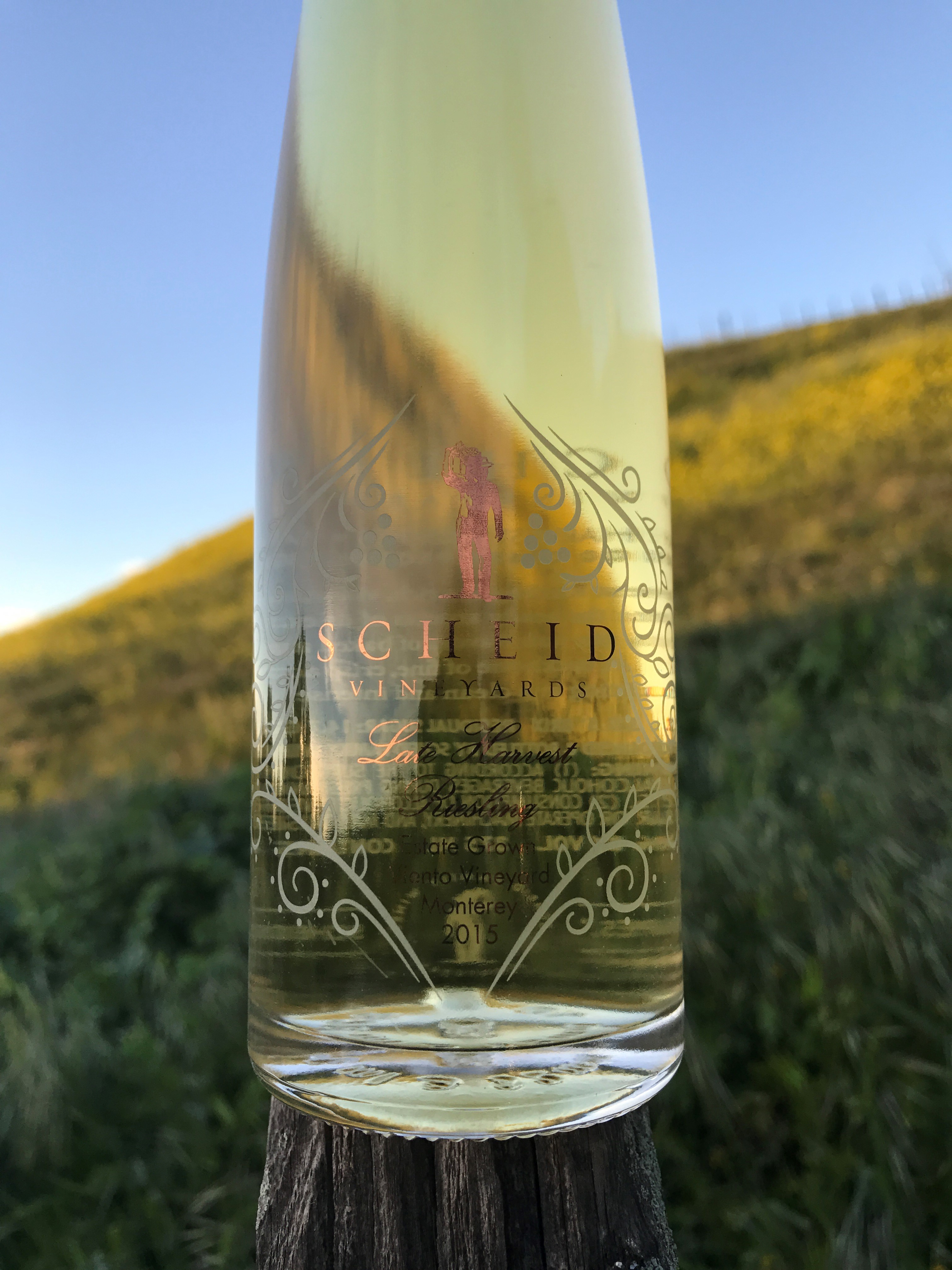 To celebrate the recent release of our 2015 Late Harvest Riesling, we are excited to share a unique cocktail idea perfect for summer!
It is well known to many of our club members that Tasting Room Manager Scott Tidd is a gifted home chef and grill master. He regularly regales both guests and coworkers with his tales of family dinner menus and holiday meal productions. Our office staff anticipates Monday mornings for the opportunity to hear what weekend-warrior feasts he whipped up. Stories of his middle school-aged sons amuse us with their sophisticated palates for delicacies such as raw oysters which they choose as their special treat for good grades and little league championships—a far cry from pepperoni pizza! We finally realized that his recipes and food pairing ideas are just too good to keep to ourselves and we have launched a new series in which to showcase them called Tidd-bit Tuesday. We will have demonstrations and samples in the tasting rooms on select dates to help you break up your work week and we will be featuring the recipes in our newsletters and here in our blog. The first Tidd-bit is this heavenly cocktail, the inspiration for which, Scott describes below:
"I created this drink a few years back to entertain my wife and her friends. We have a swimming pool and every summer we do a lot of entertaining with friends and family. Instead of making stronger drinks like a Margarita in the middle of the day, I wanted to find something lighter for the adults to enjoy. For the first timers to our house it is always a fun conversation piece as well. Finally, one day, one of my wife's friends asked what the drink was called. My wife responded with, 'it's his get-out-of-jail-free card—when he makes it he can disappear with his friends!'"
INGREDIENTS
1oz Ice Cube Tray
Fresh Raspberries
Scheid Vineyards Late Harvest Riesling
Scheid Vineyards 'Isabelle' Sparkling Wine
INSTRUCTONS
1. Pour Late Harvest Riesling into ice cube tray 2/3rds of the way to leave room for the raspberries. Place in freezer for 30 minutes, pull from freezer and add 1 raspberry per cube. Place back in freezer until frozen. Make 1-2 days ahead of time for best results.
2. In a glass of your choice (I would recommend a Champagne flute) add one cube of Late Harvest Riesling to 2 or 3 ounces of Scheid Vineyards 'Isabelle' Sparkling.
3. Enjoy! As you drink this great summertime cocktail it will start off dry and as the ice cube melts you will get subtle hints of sweet apple and pear. As you finish the sparkling, you will be left with a sweet slushy and a fresh bright raspberry to cleanse your palate.
Comments
Commenting has been turned off.