November 22, 2017 | Michelle McDaid
Happy Thanksgiving from Scheid!
Try these simple Thanksgiving recipes with Scheid wines this holiday!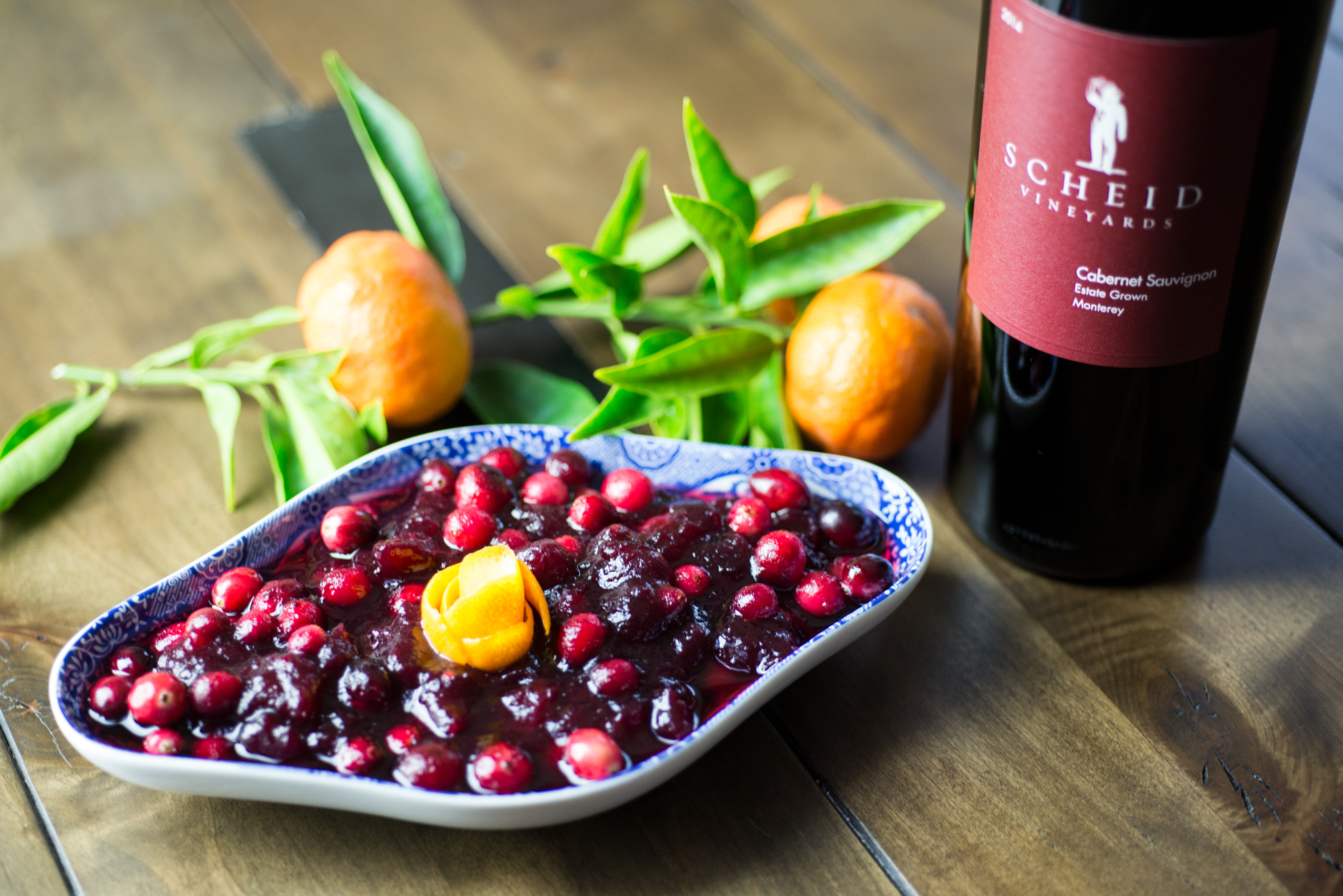 RED WINE CRANBERRY SAUCE
Yield: 8-10 servings
Total Time: 30 minutes
INGREDIENTS
1 cup Scheid Cabernet Sauvignon
1.5 cups white granulated sugar
12 ounces fresh cranberries
1 orange peel zest
1 cinnamon stick
INSTRUCTIONS
Combine sugar with red wine in a saucepan over medium heat, and bring to a boil. Add cranberries, cinnamon stick and orange peel. Bring the mixture back to a boil, reduce heat, and simmer for 10 to 15 minutes. Stir often to help break down the cranberries. Remove from stove and allow to cool to room temperature prior to serving. Leftovers may be refrigerated.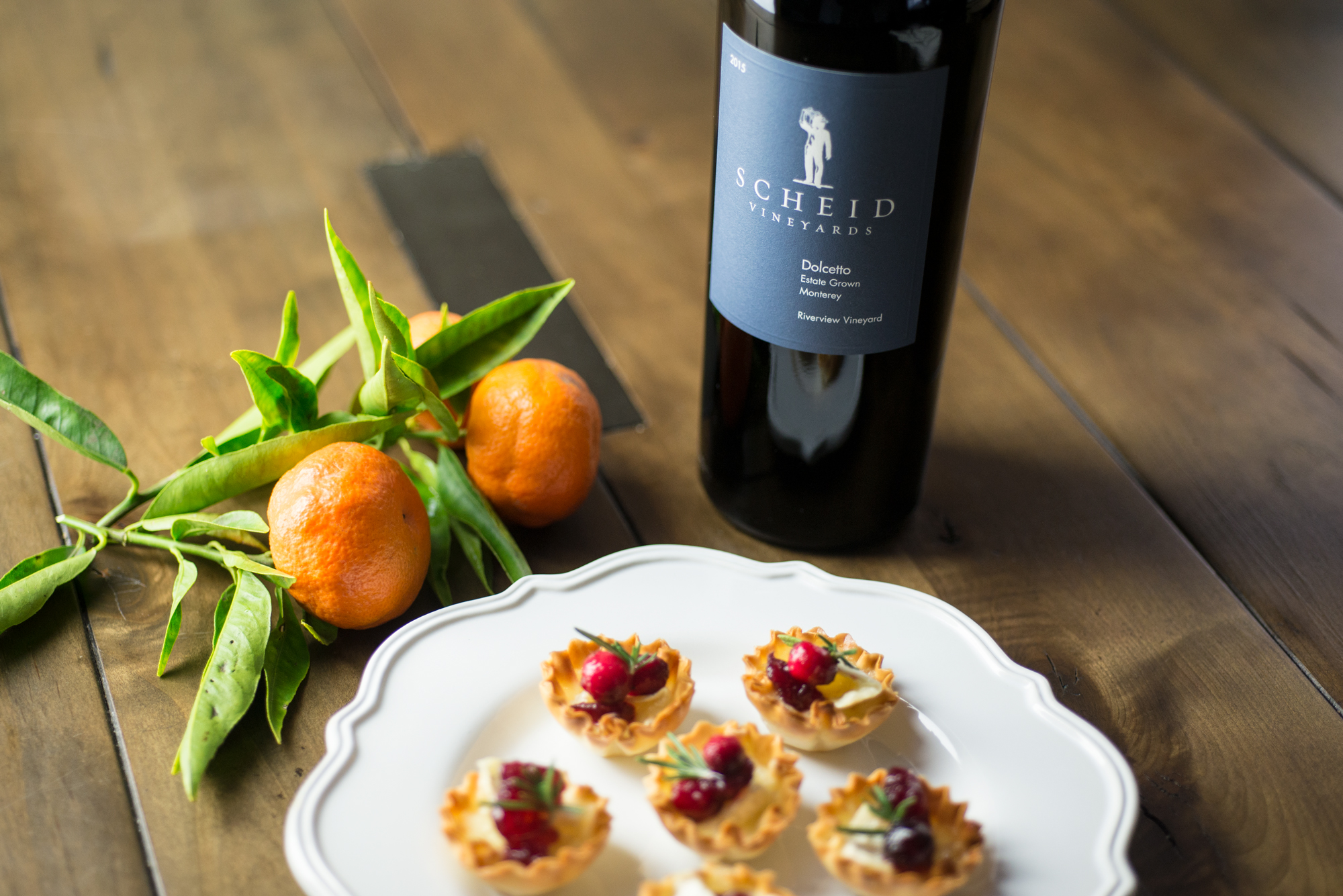 CRANBERRY BRIE TARTS
Yield: 12 servings
Total Time: 15 minutes
INGREDIENTS
12 mini phyllo cups (in the frozen section)
6 teaspoons creamy brie
6 teaspoons cranberry sauce
INSTRUCTIONS
Preheat oven to 350 degrees. Place the frozen phyllo shells on a baking sheet, and fill with a ½ teaspoon of brie. Bake for 7-10 minutes, until the cups are golden and the cheese is melted through. Top with ½ teaspoon cranberry sauce and serve immediately with a glass of Scheid Dolcetto!
Comments
Commenting has been turned off.