October 20, 2016 | Food & Wine Pairings, Recipes | Tara Reprogle
Food & Wine Pairing: Scheid Vineyards Isabelle Sparkling Wine with Fig and Pistachio Baked Brie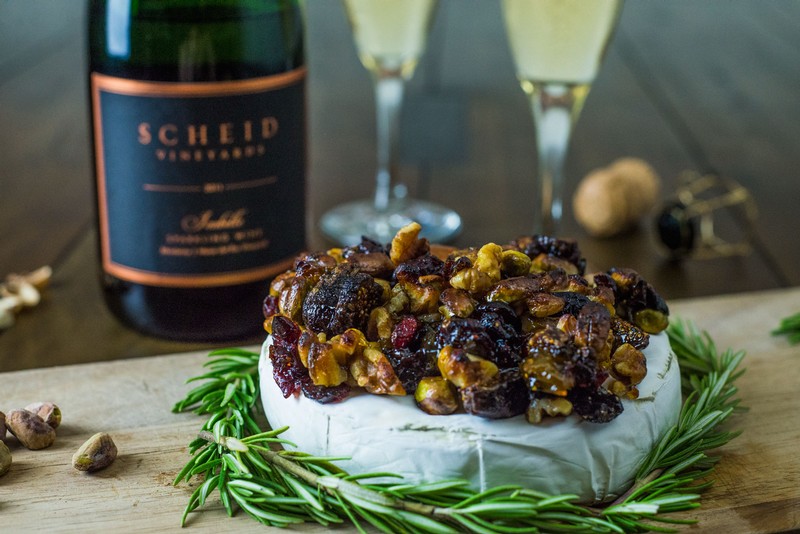 Scheid Vineyards Isabelle Sparkling Wine with Fig and Pistachio Baked Brie
INGREDIENTS
5 tbsp apricot preserves
1/2 cup dried mission figs, chopped
1/4 cup dried cranberries
1/3 cup shelled pistachios
1/3 cup walnut hearts, roughly chopped
3-4 sprigs fresh rosemary
1 round of French brie
INSTRUCTIONS
Preheat the oven to 400 degrees F.
Thoroughly mix the apricot preserves, chopped figs, cranberries, pistachios, and chopped walnuts in a small bowl until well coated. Place the round of brie in a small cast iron skillet or oven-safe dish and top the brie with the apricot mixture. Bake at 400F for ten minutes or until brie is warm and softened. Once the brie is softened, turn the oven to broil and broil the brie for 30 seconds or until the nuts begin to brown (be careful not to burn the top). Remove from the oven and decorate with fresh rosemary sprigs. Serve immediately with sliced baguette or crostini.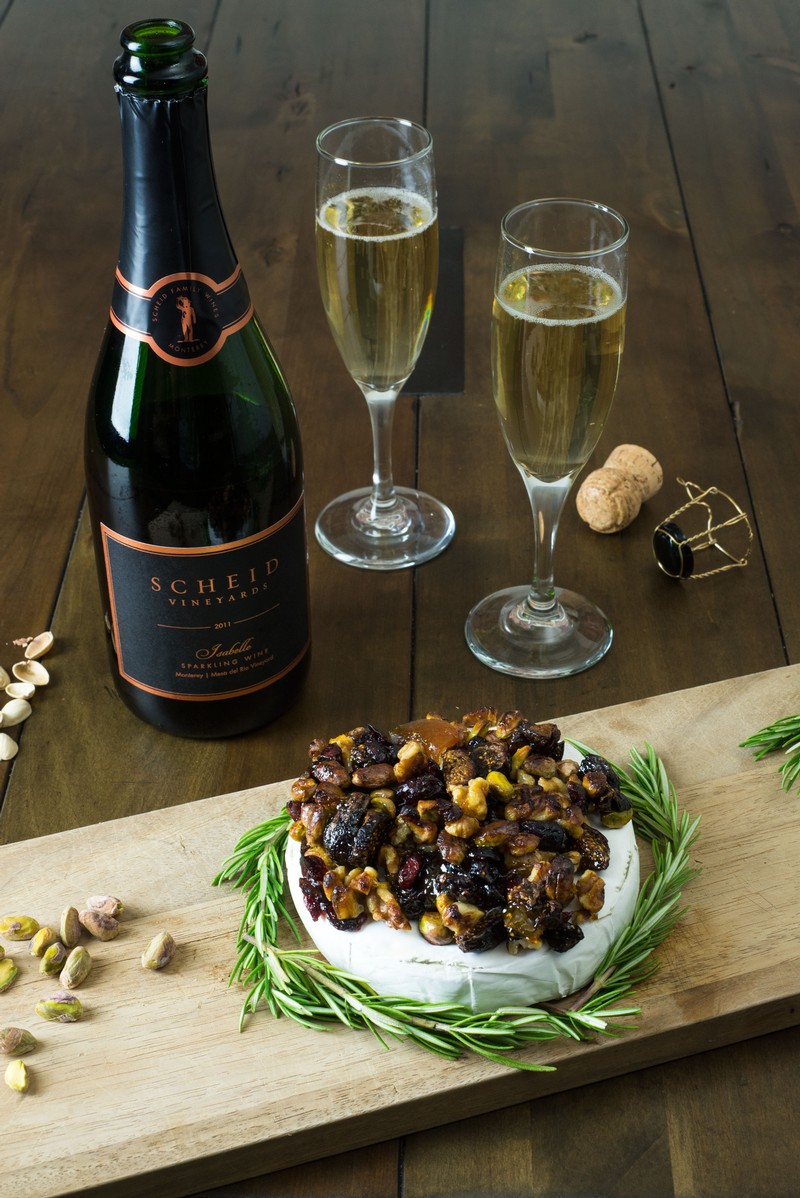 Comments
Commenting has been turned off.