June 30, 2016 | Food & Wine Pairings, Recipes | Tara Reprogle
Food & Wine Pairing: 2015 Scheid Vineyards Pinot Noir Rosé + Grilled Mushroom & Swiss Burgers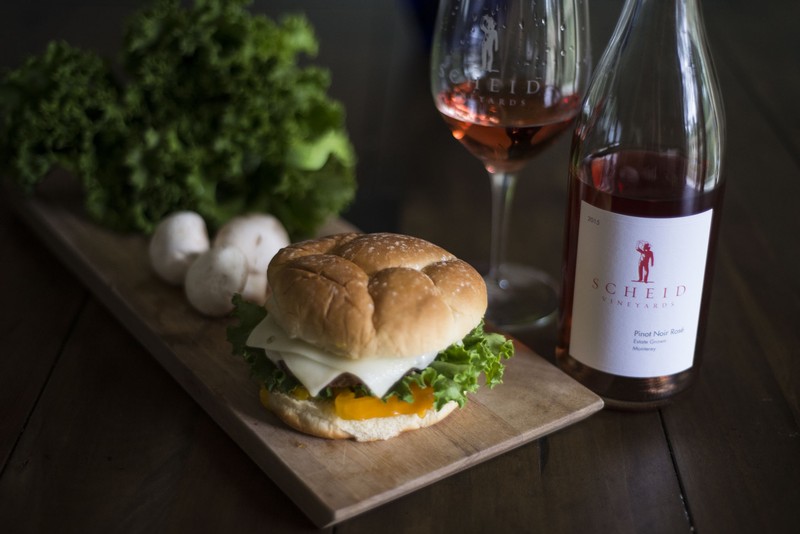 Serves: 6
Ingredients
6 burger patties (see recipe below)
1 lb. Swiss cheese slices
1 lb. button mushrooms
1 bunch lettuce
1 heirloom tomato
6 hamburger buns
1 tsp. olive oil
Mustard
Ketchup
Relish
Pickles
Instructions
Light the grill and turn to medium high heat. Prepare the mushrooms in advance by sauteéing them in olive oil over medium high heat for 5 minutes. Set aside. Add the burgers to the grill and cook until the center temperature reaches 150°. Flip the burgers only once and do not press with the spatula to prevent loss of flavor. When the burgers have finished cooking, remove from the grill and let cool for two minutes. Immediately top with mushrooms then cover with Swiss cheese. Add your favorite condiments and toppings. Serve immediately with 2015 Scheid Vineyards Pinot Noir Rosé for the perfect cook-out food and wine pairing!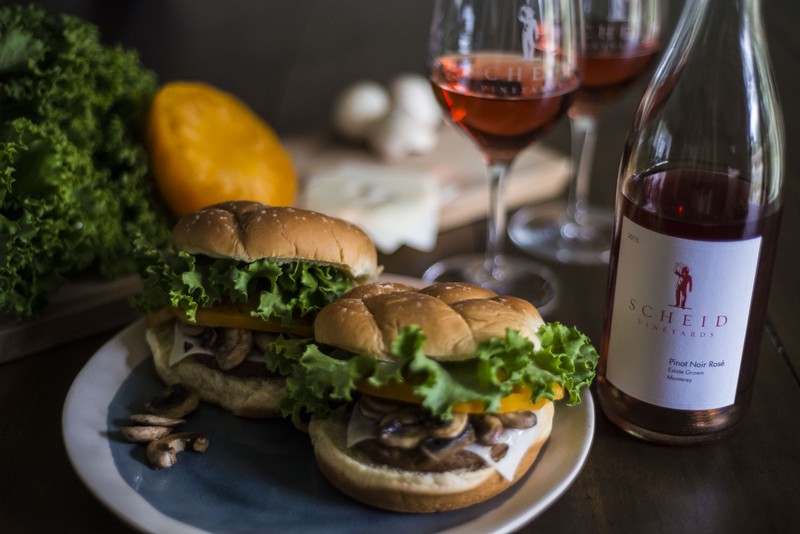 Recipe - Burger Patties
Ingredients
1 lb. ground beef
½ lb. ground pork
1 tbs. Worcestershire sauce
2 tbs. melted butter
½ yellow onion, diced
1 tsp. garlic powder
1 tsp. salt
1 tsp. pepper
Instructions
Thoroughly mix Worcestershire, butter, onion, garlic powder, salt and pepper in large bowl. Add beef and pork then gently toss with hands; avoid overmixing. Divide into six equal portions, flatten gently with palm, place on parchment lined pan and place in freezer for 20 minutes.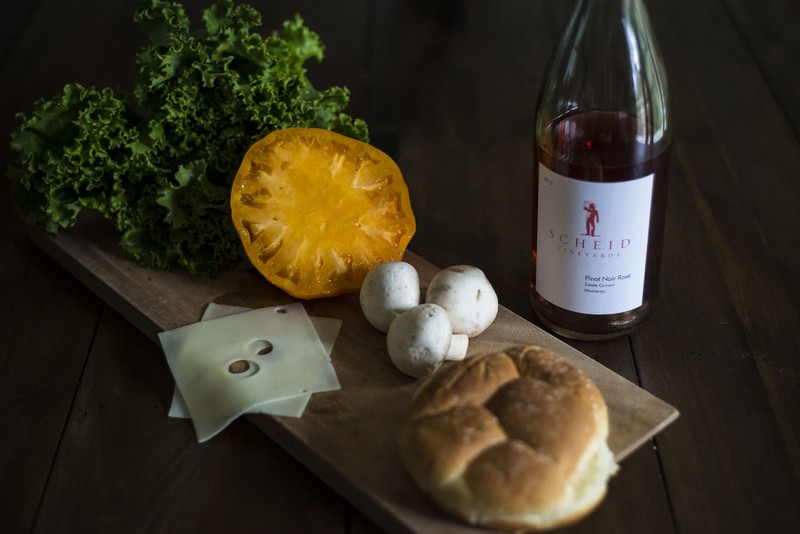 Comments
Commenting has been turned off.