Designated by our amber label, this is the San Lucas appellation, with sunny days tempered by cooling ocean breezes. Here, the days are warmer and longer, yet cool down quite dramatically when the sun goes down. Fruit-forward and softly-textured wines are the hallmark of this region, known for producing an outstanding array of varietals.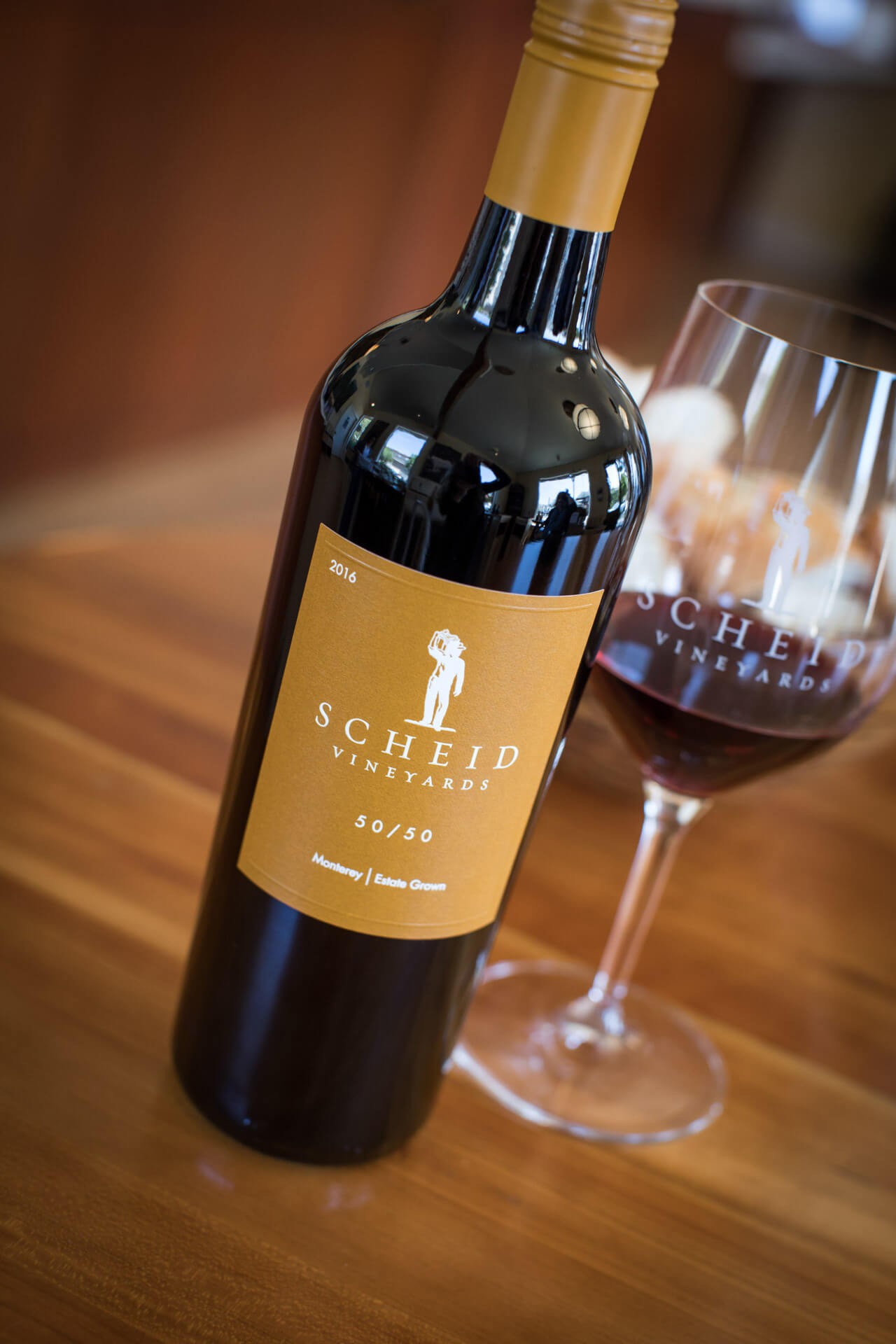 Our amber labeled wines come from our moderate climate Region III vineyards.
San Lucas
In 1979, a swath of beautiful, rolling land 22 miles south of Greenfield became available which became our San Lucas Vineyard. Once known as cattle country, it is now home to stellar Cabernet Sauvignon and Merlot, Rhône varietals such as Grenache, Syrah and Mourvèdre, and some of our unique varietals such as Charbono, Tempranillo, Sangiovese, Primitivo and Cinsaut. The locale is Monterey County's climatic tipping point, with days that are warm and sunny and nights that are cold and crisp. So distinguished is this growing region that the San Lucas AVA was established in 1987.
Kurt's
In 2009, Kurt Gollnick identified a small site nestled alongside our San Lucas Vineyard that he believed would produce world-class Cabernet. This site became known as Kurt's Vineyard. This top-notch locale is planted to eight different Cabernet clones (412, 8, 169, 30, 191, 4, 6, 685) and five different rootstocks (110R, St. George, 101-14, 420A, 3309) in a high-density, meter-by-meter fashion.