Designated by our green label, this is the Greenfield area, known for foggy mornings and cool afternoon winds. These conditions produce wines of intense varietal character and vivid aromas. The mean annual air temperature is about 60°F and evening coastal fogs in the spring and summer often linger until mid-morning the following day. The result is a longer growing season than other premium areas and wines that are typified by vibrant fruit character and balanced acidity.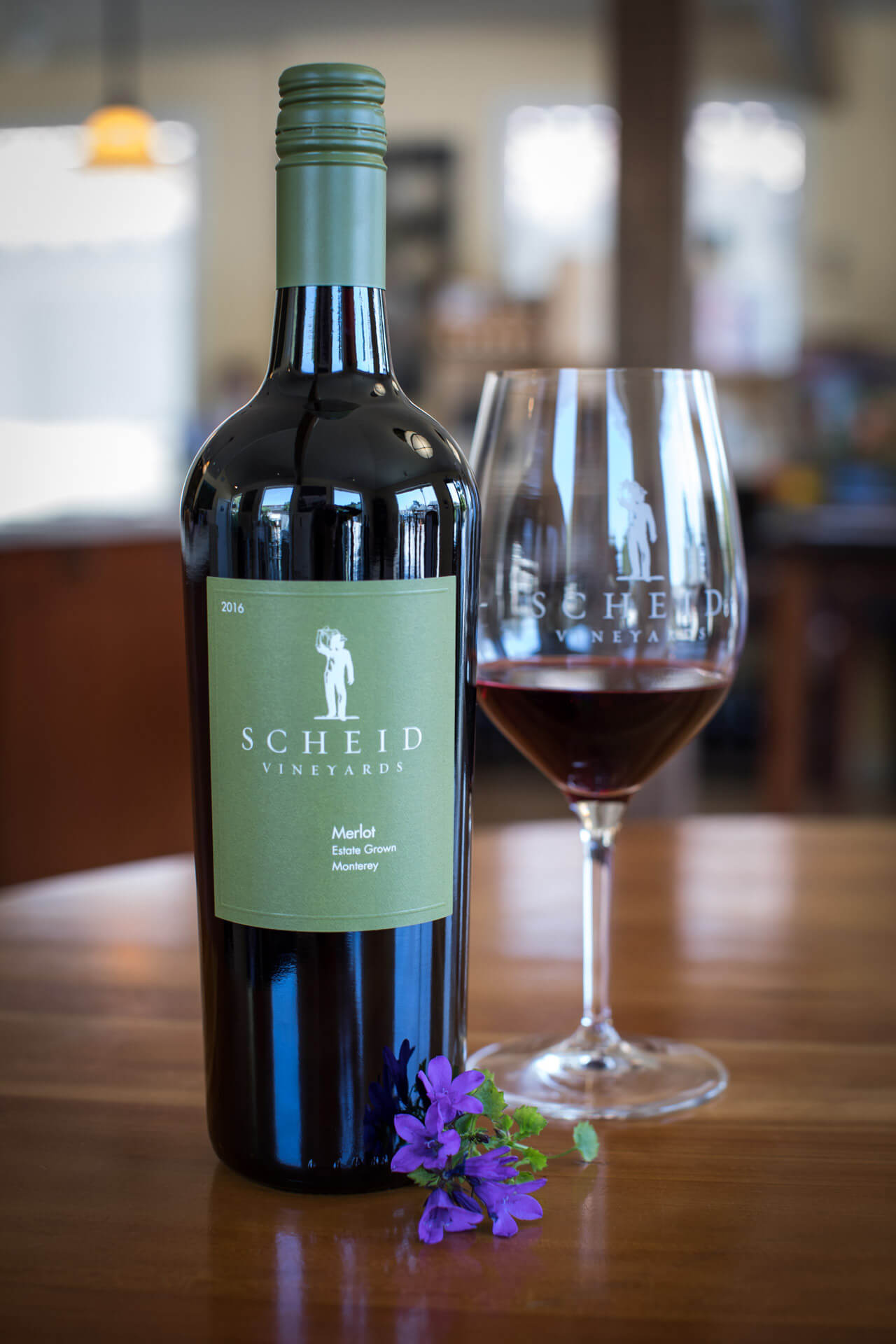 Our green labeled wines come from our cool climate Region II vineyards.
Elm
Located just south of the town of Greenfield in the heart of the Salinas Valley, Elm Vineyard is pounded each afternoon by cool, hard winds that barrel down off the frigid waters of Monterey Bay, 40 miles to the northwest. The arid, brisk climate and porous soils make this a great site for Chardonnay.
Scheid
The Scheid Vineyard is in the Arroyo Seco appellation of Monterey County. This region boasts one of the coolest and longest growing seasons in the state. Planted to Pinot Noir, Chardonnay and a smattering of Rhône and aromatic varieties, the wines from this site possess intense fruit flavors and firm acids.
Viento
Viento (which means 'wind') is situated on the western side of the Salinas Valley at the mouth of the Arroyo Seco River. Poised on a hillside just below the Santa Lucia Mountains, this estate property experiences the full brunt of Monterey County's strong winds and thick fog. The wines from Viento are balanced and complex.
Baja Viento
This site sits just below our Viento Vineyard (baja means 'lower') on the western side of the Salinas Valley, just south of the town of Greenfield. Chardonnay, Pinot Noir and Sauvignon Blanc from this vineyard are elegant and balanced with lively acidity.
Hacienda
Hacienda is nestled in the foothills of the Santa Lucia Mountains. As with most Region II sites, it is well-suited to Chardonnay and Pinot Noir. To take full advantage of the complex terrain, we have planted a collection of Pinot Noir clones including 115, Mt. Eden, Swan, Calera, 113, 459, Rochioli, Martini 13, 667 and 777.
Mesa del Rio
The Mesa del Rio Vineyard grows some of the most expressive Pinot Noir and Chardonnay in Monterey County. It is a benchland parcel on the western side of the valley at the foot of the Santa Lucia Mountains. The climate—windy and cool—yields wines that are layered and highly aromatic. In addition, this is an excellent site for cool climate Merlot and Syrah, as well as our Pinot Blanc, Pinot Gris, Gruner Veltliner and Riesling.