Designated by our mineral blue label, this is a cool climate area of northern Monterey County, where the morning fog often lingers until mid-day. The coolest of our growing regions, it is known for producing elegant, layered wines of delicacy and balance and is the ideal spot for ultra-premium Chardonnay and Pinot Noir. The Chardonnay displays a flinty, mineral character, revealing a Burgundian flavor profile. The Pinot Noir is typified by vibrant red fruit, complexity and a lush quality.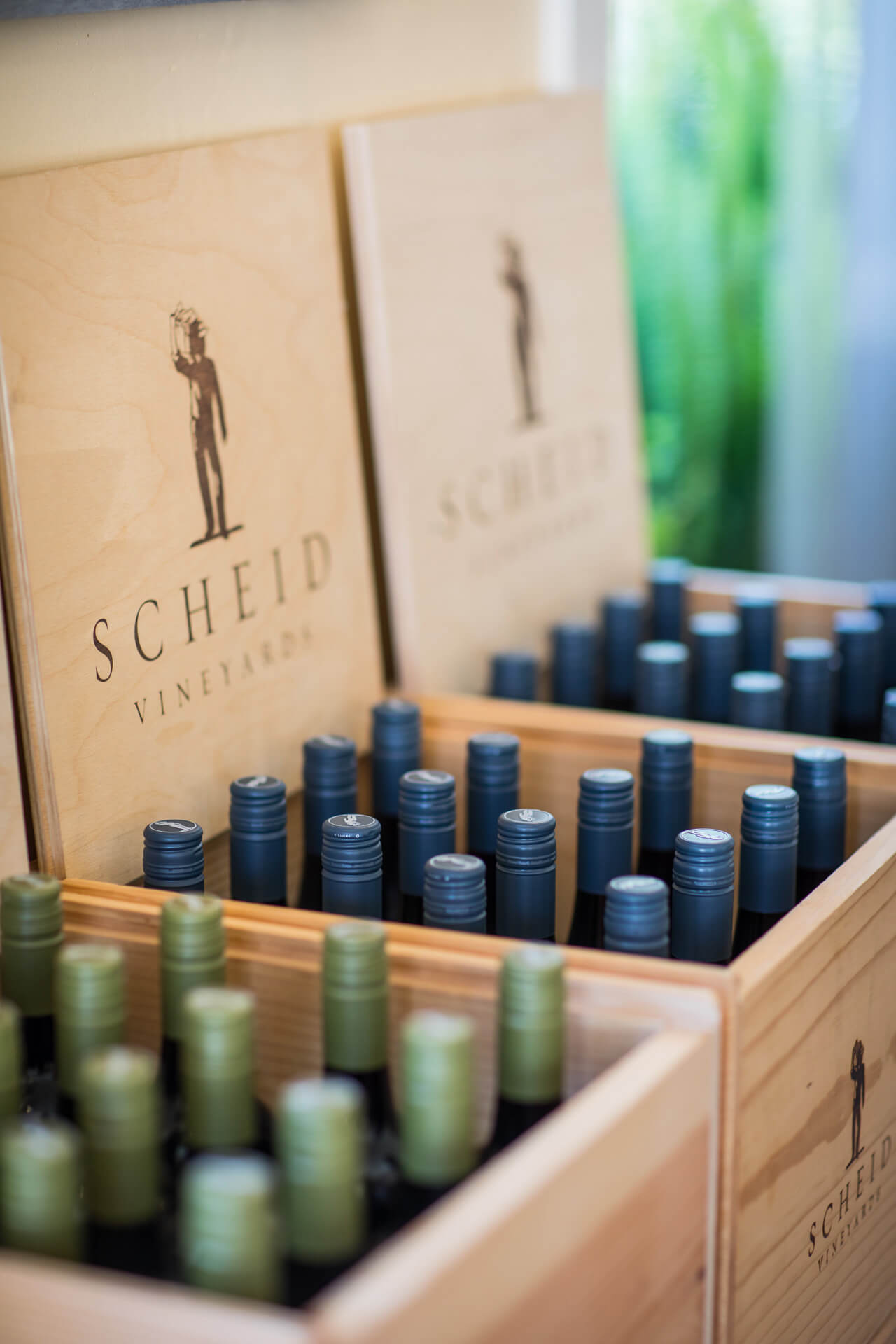 Our blue labeled wines come from our cool climate Region I vineyards.
Isabelle's
This small 2½ acre vineyard is named after Al Scheid's mother, Isabelle Adolphin Pearce. Located at the base of the Santa Lucia Mountains just south of Salinas, its cool and exposed terrain make it a great source for tightly-structured Chardonnay and Pinot Noir, used in our Scheid Vineyards 'Isabelle' Sparkling Wine.
Riverview
Riverview Vineyard is a cool, windy 338-acre bench on the eastern side of the valley adjacent to the Pinnacles and overlooking the Salinas River. The Pinot Noir and Chardonnay at this location have built a reputation for producing award-winning wines. In addition, we have an experimental section, named Marta's Vineyard, where we grow a handful of unexpected and unusual varietals.