Al Scheid first purchased property in Monterey County in early 1972.
Monterey wine grape growing was in its infancy and Al was drawn to the region for its untapped potential. Back then, Scheid Family Wines was called Monterey Farming Corporation and it was originally structured as a limited partnership. If you are over 50, you may remember that the tax laws at that time allowed investors to offset losses against regular income.
Al, a graduate of Harvard Business School and an investment banker and entrepreneur, was running his own investment company and became intrigued with the idea of vineyards as a tax shelter vehicle – heavy investment on the front end and no income until at least five years into the project.
After determining that it was a sound plan and Monterey County was an ideal region, Al scouted for vineyard ground, formed the Vineyard Investors 1972 limited partnership, and found a customer for 100% of the grape production before even one acre was planted. This was soon followed by the Vineyard 405 limited partnership and Al Scheid's career in wine growing had begun.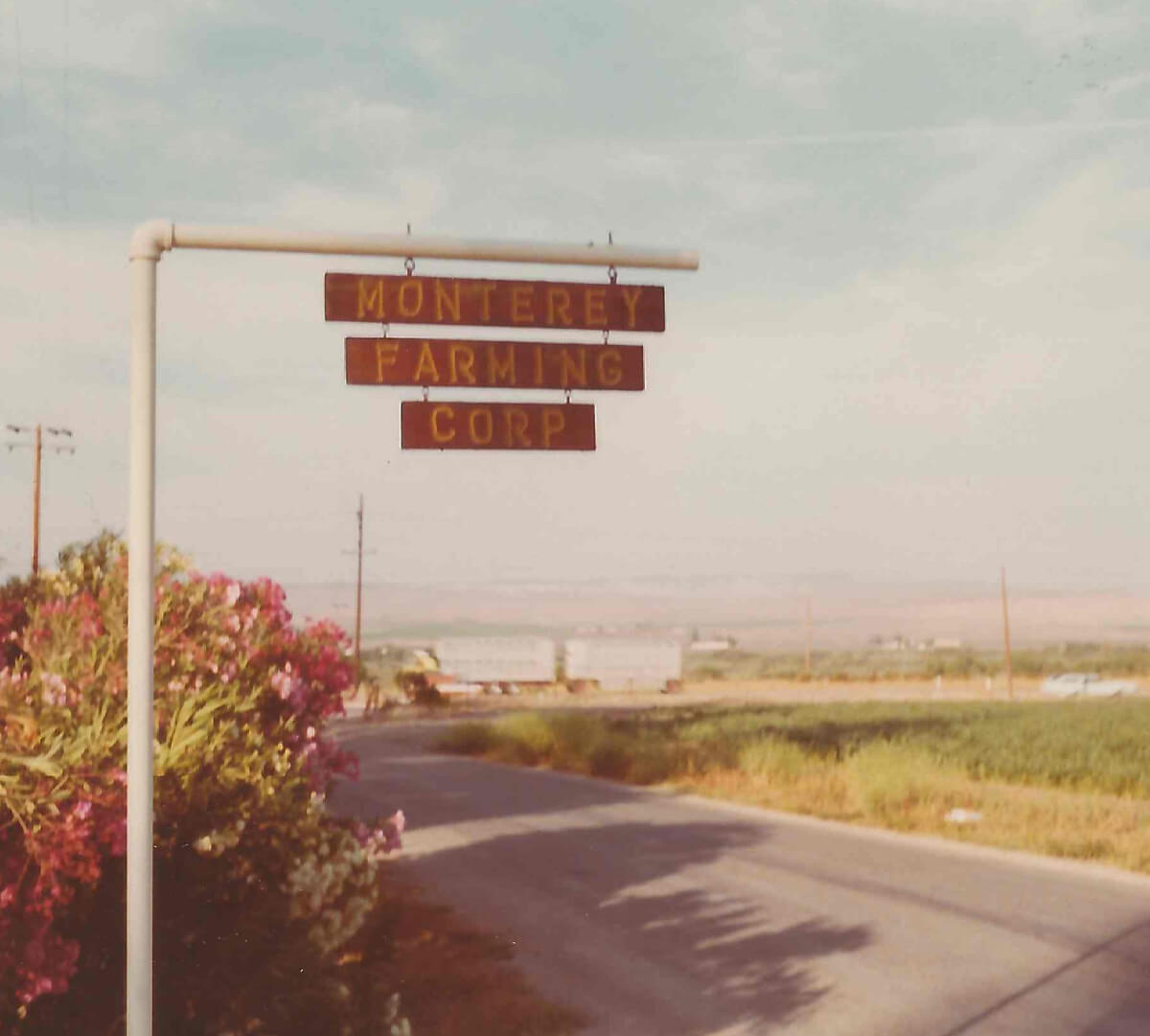 It is not exactly the most romantic beginning in the wine industry. We've had public relations people inform us that we need a "better story", preferably a dreamy version that involves riding on horseback through the vineyards at sunset. But Al is a firm believer in Mark Twain's quote: "If you tell the truth, you don't have to remember anything." And this is the truth.
For the first 15 years or so, Scheid Family Wines was known as Monterey Farming Corp., a grape grower that sold all of its production to winery clients for use in their own brands.
Al brought his eldest son, Scott, who had been working on Wall Street as an options trader, on board in 1986. In 1988, Kurt Gollnick, an admired, extremely knowledgeable and cutting edge viticulturist who had previously farmed for Bien Nacido Vineyards, was brought on as General Manager of Vineyard Operations.
By this point, the vineyards were in need of improvements, such as converting all of the irrigation systems to drip irrigation to conserve water, and upgrading began in 1989. A few years later, daughter Heidi, who had been working as a business valuation consultant after earning her MBA, also joined the business.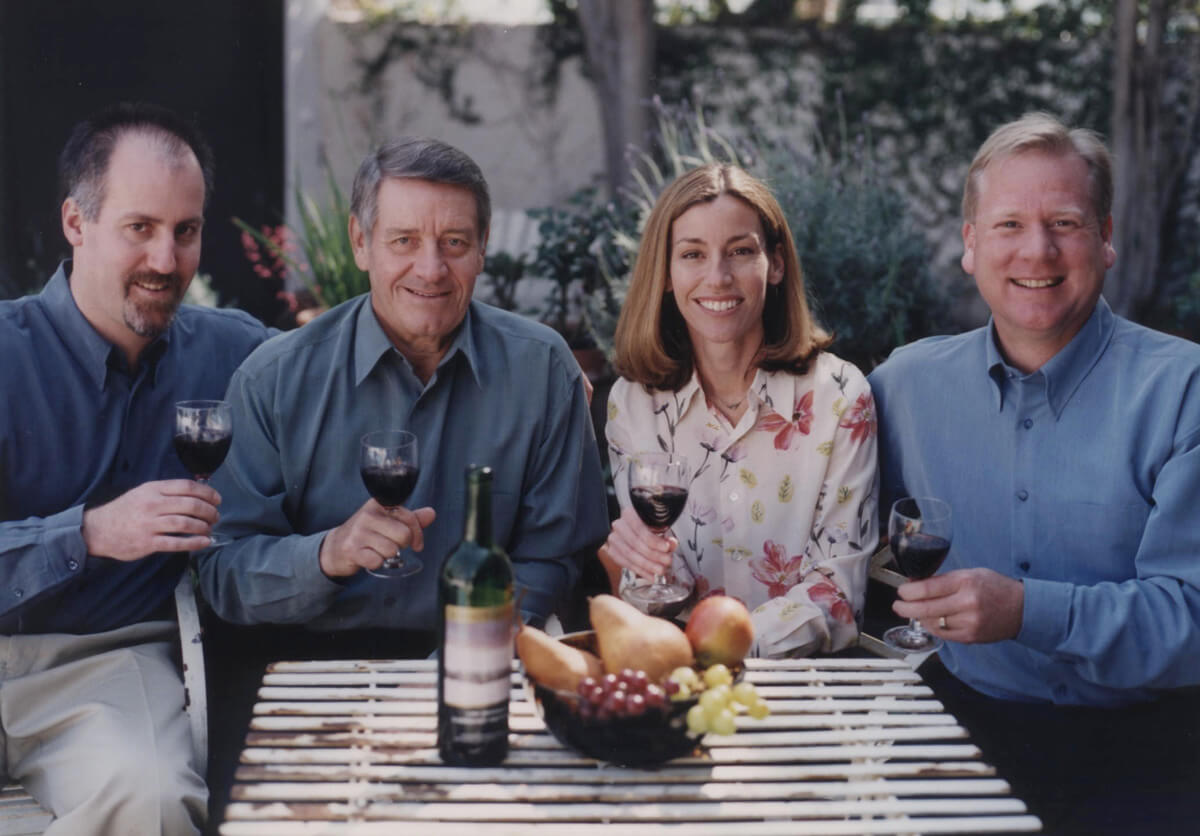 The Gang of 4 was complete and big changes were coming fast.
By the early 90's, we were at a crossroads.
The wine industry was changing. Whereas our first plantings were heavy on Colombard, Chenin Blanc and Ruby Cabernet (and even some long lost gems like Flora and Tinta Madeira), the market was demanding Chardonnay, Cabernet Sauvignon and, due to the 60 Minutes broadcast of The French Paradox, the new darling, Merlot.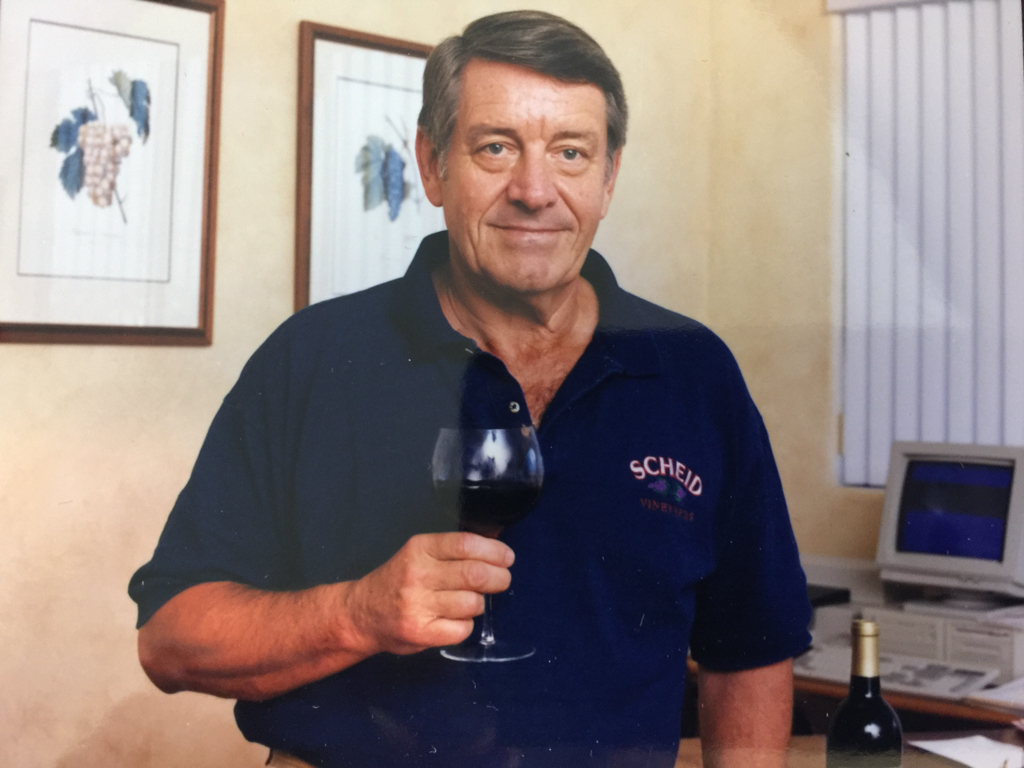 In addition, a lot about farming wine grapes in Monterey County had been learned, such as which varietals grew best in which of Monterey's many micro-climates. And then there was the vineyard scourge called phylloxera which was killing vines that were either own-rooted or on AXR1 rootstock, which a large portion of our vineyards were. In addition to these forces, most of our original limited partners were, by this time, in their retirement years and looking for an exit strategy.
This is where it is helpful to point out that it was actually a very good thing that Al wasn't riding around on a horse with his head in the clouds because then we wouldn't be here.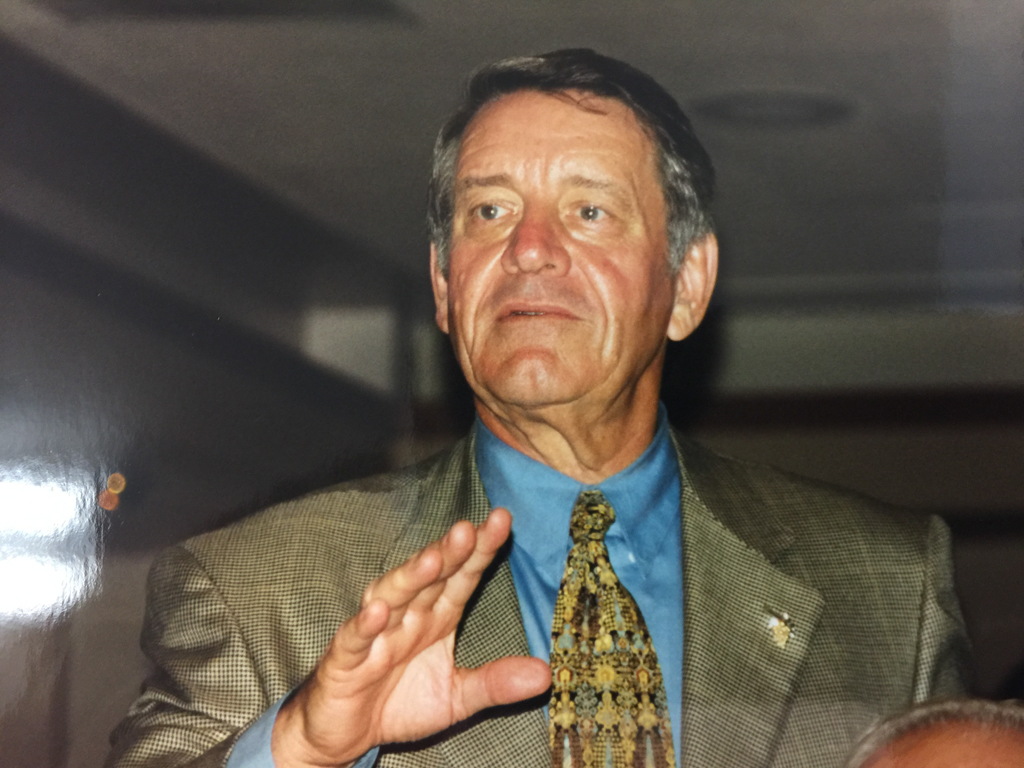 Instead, Al was a financial person and a problem-solver.
Through some pretty intense maneuverings between banks, limited partners, winery clients and, necessarily, lawyers, the unromantic Gang of 4 managed to buy out all of the outside partners, redevelop almost every single vineyard acre, acquire an additional vineyard planted to Pinot Noir, expand their number of clients from 2 to 16, launch and grow the Scheid Vineyards label, and have a really great time while doing it.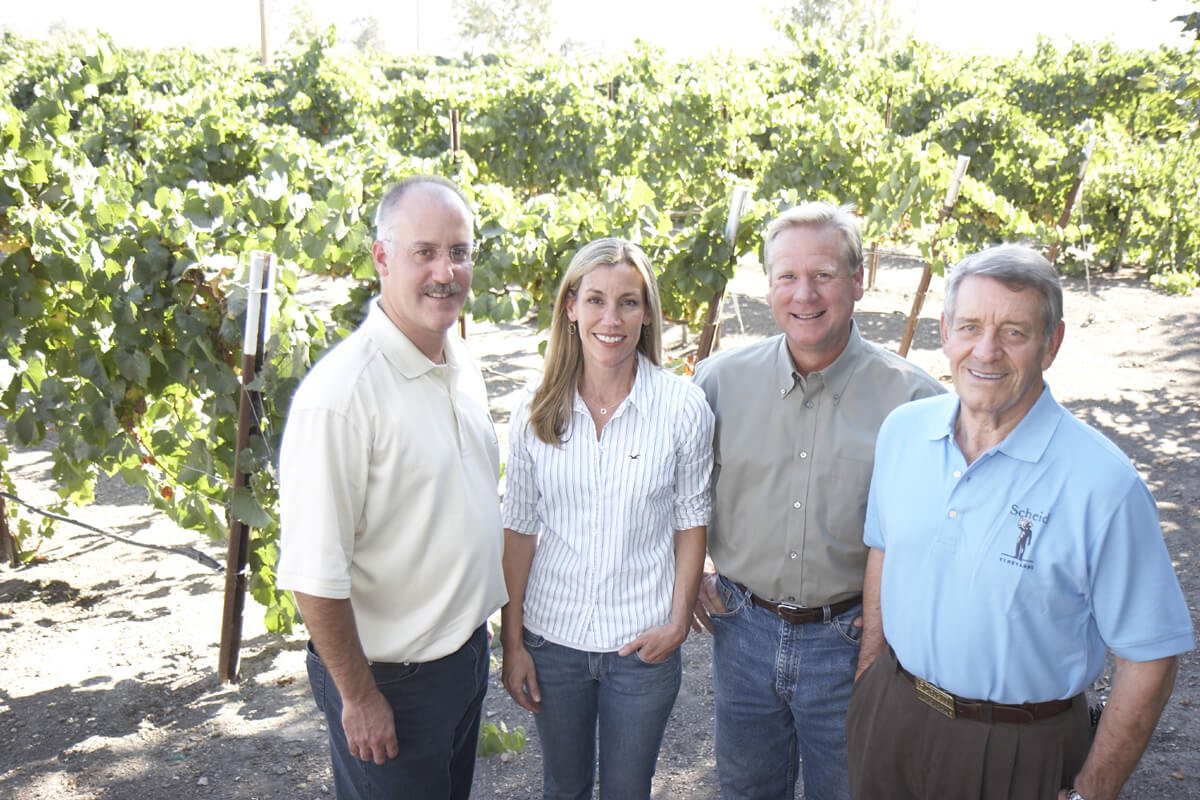 Which brings us to today. We now own 12 estate vineyards located along a 70-mile stretch of the Salinas Valley. While in the early days, our business was about supplying grapes to other wineries, we now focus on building our own brands which we produce at our state-of-the-art winery, as well as a smaller Reserve Winery where the small production wines of Scheid Vineyards are crafted.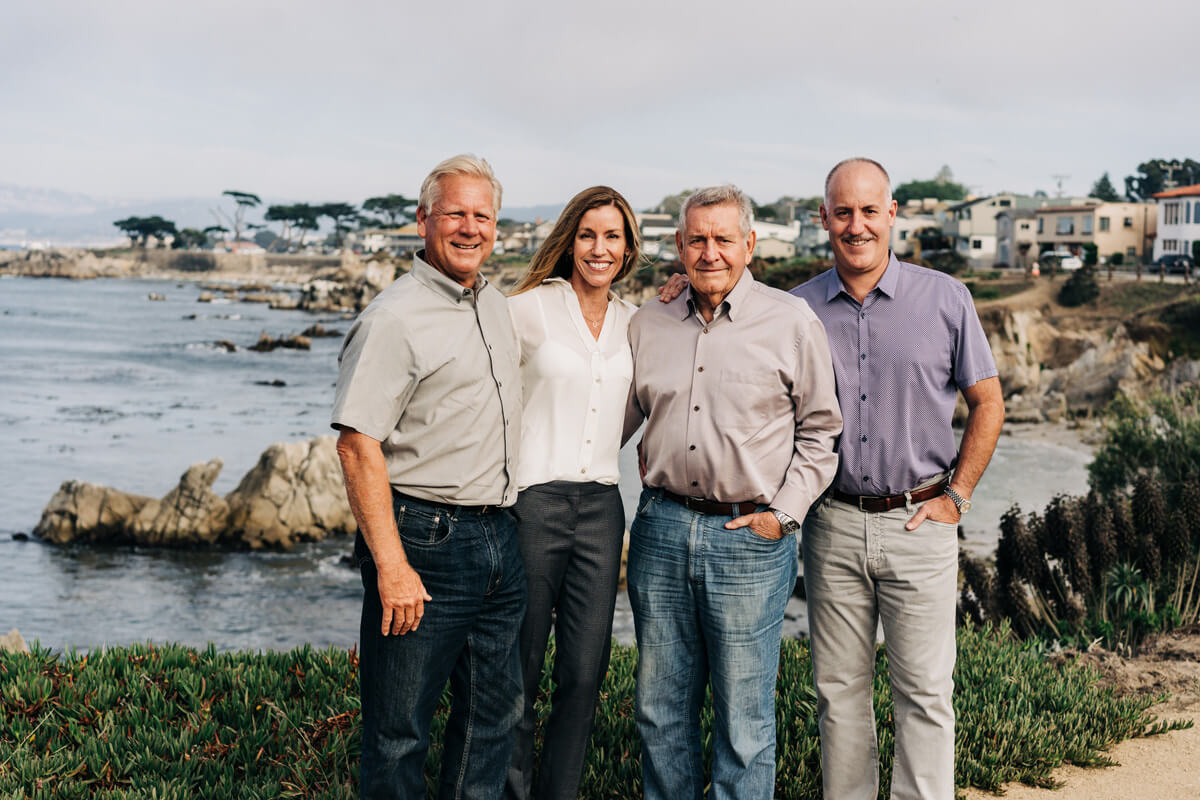 While our wealth of vineyard resources is exceptional, it is our employees that are at the heart of everything we do.
Much of our workforce has been with us for over 25 years, with several of our people employed for over 40 years. What we share is a likeminded attitude to genuinely push for improvement at all levels, from the grapes to the glass.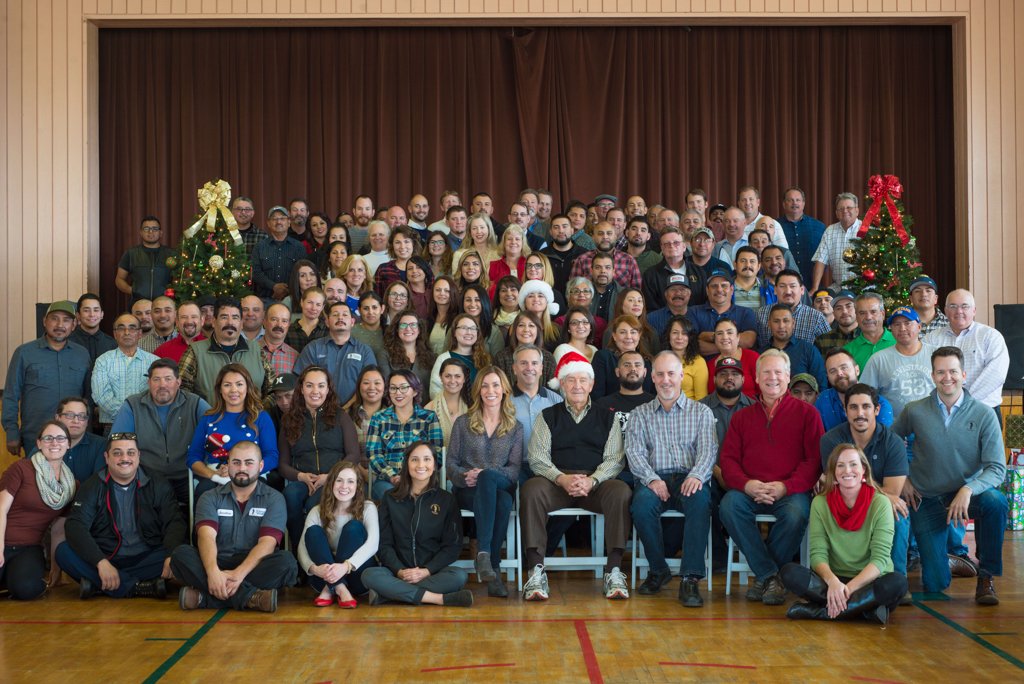 In the vineyards and in the winery, there is a constant stream of experiments, trials, investigations and innovations going on at all times. Our company DNA is that we're never really satisfied, at least not for long. This shared vision is the lifeblood of Scheid Family Wines.
At Scheid Family Wines, our mission is bringing people together to enjoy and savor life.
We produce a beverage that has been around since before the written word, a product that ends up on dinner tables, enjoyed with family and friends, an enhancement to life's best moments. So while the PR people scratch their heads and wonder how to tell our dull, unromantic story, we embrace it. It brought us here today, where we work with incredible employees who are passionate about what they do each day and we get to make an amazing product and share it with people like you.